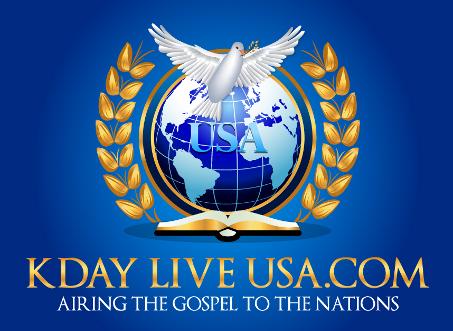 TEACH YOUR CHILDREN, SO THAT THEY CAN TEACH THEIR CHILDREN,
AND THEY WILL TEACH THEIR CHILDREN ......Jackie

I saw these oh, so important, history documentations presented by
MEDIUM
Here's their web site:
https://medium.com
DID YOU KNOW?
Marie Van Brittan Brown felt uneasy in her neighborhood and the police were unreliable. So, she took matters in her own hands and patented the modern home security system. Over 50 years later, the technology is installed in millions of homes and offices worldwide.
Brown was a 43-year-old African American nurse who worked long, late hours before returning home to Jamaica, Queens in New York City. Her husband, Albert Brown, an electronics technician, was away many nights. Crime in their neighborhood was high, and police were often slow to respond to emergency calls.
Brown needed a way to feel safer in her apartment. Specifically, she wanted a way to see and hear who was at the door — from any room in the house.
In 1966, Brown designed a closed-circuit security system that monitored visitors via camera and projected their images onto a television monitor. Not only that, a panic button contacted the police immediately. Brown envisioned a series of three to four peepholes at various heights; a camera would slide over these peepholes to assess the outside area. A radio-controlled wireless system would transfer the image to a monitor, or set of monitors, positioned anywhere in the residence. At the monitor, a resident could not only see who was at the door, she could also talk with that person via a set of two-way microphones. A remote control option allowed her to lock or unlock the door from a safe, or more convenient distance.
Brown filed the patent for her "home security system utilizing television surveillance" on August 1, 1966. Her husband's name got second billing. It was the first patent of its kind.
The Browns' application was impressive, drawing on existing closed-circuit television technology mainly used in military surveillance. A German engineer by the name of Walter Burch had developed camera-monitoring systems in 1942 in order to observe Nazi V-2 rocket testing from a safe distance. Brown's security system brought "CCTV" use into the home.
Three years after filing, Brown was awarded her patent on December 2, 1969. The New York Times reported the story on December 6. It listed Albert Brown's name first, followed by "his wife, Marie," and continued, "With the patented system, a woman alone in the house could alarm the neighborhood immediately by pressing a button, and installed in a doctor's office it might prevent holdups by drug addicts." When asked about next steps, Brown said she planned to install the device in their Queens home and explore manufacturing options.
Though evidence suggests the Browns did not pursue commercial opportunities, their invention inspired many versions of home security systems we use today, in single-family homes, apartment buildings, and small businesses. Beyond the simple alarm system, camera-based security systems help with everything from personal safety to improved mail delivery. By 2013, more than a dozen inventors had cited the Brown patent for their own devices. Brown later received an award from the National Scientists Committee.
Finally, the popularity and potential of Brown's device also led to the more prevalent CCTV surveillance in public areas, a.k.a Big Brother. According to a 2016 New Scientist report, 100 million concealed closed-circuit cameras are now in operation worldwide. Now we're the ones being watched, whether we knocked or not.
Marie Van Brittan Brown died on February 2, 1999.